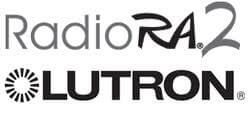 Home Automation System
How do you convert your Lutron Grafik Eye System to the new RadioRA2 system. As the electrical contractors, we decided to drive up to Red Feather Lakes to meet the client and bid the home automation remodel project.
Can You Update Your Lutron Grafik Eye System In Your Home?
Peterson Electric, LLC walked the house for 5 hours. This house is a several million dollar house that the client was blessed to purchase. The architect designed and built the house around the rocks. There was even huge rocks in the piano room and guest bathroom. A bizarre thing is the house only has 2 bedrooms and the master bedroom is on the second floor and has no enclosed walls. The family that has purchased this home is remodeling the kitchen, master bedroom, master bath, adding another bedroom above the master bedroom…This remodeling opens up many "hornet nests". Due to the remodel and changing outlets, switches… in three fourths of the house, it creates us to have to adhere to the code of Arc-Fault Breakers. Also as we investigated the house, it has low voltage wiring with a Lutron Grafik Eye System that controls the whole house lighting system. In the 1990s, the Lutron Grafik Eye System was the best technology available. The problem is now things are messed up and the system needs updated to add new wiring. The opportunity is to take this system and convert it to the new RadioRA 2 System.
Bidding this house has opened up a new business opportunity to the Lutron RadioRA 2 System and how to convert your Lutron Grafik Eye System. Peterson Electric, LLC can install a home automation system in your home! Call us, if you would like to start creating home automation like the Jetsons.