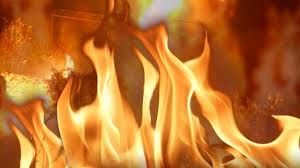 My Lights Are Lights Are Flickering And Power Is Out, Is It An Electrical Fire Hazard?
Have you ever had your lights flicker throughout your home? Maybe you are experiencing the same situation we encountered with a customer. In Loveland, Peterson Electric, LLC was called out to a house where there was power problems to the whole house. Lights were flickering and power going out. Before we were called, the power provider was called by the customer to them evaluate their responsibility of the power supplied. The power company technician came out and declared that it was nothing on their end that was wrong and that customer needs to call an electrician. We were then called out.
What Are The Deceiving Electrical Symptoms?
It was a very weird and difficult service call. It appeared that a wire may have been gashed by a screw on a sub-panel to the main panel. We replaced the feeder from the sub-panel to the panel and tested the power situation. Everything seemed to be working, while we were running all appliances, lights, fans…Peterson Electric, LLC was leaving the job site. All of a sudden, as we were driving drove the driveway to leave, we decide to look at the power meter.
What Is The Real Electrical Problem?
As we got out of the truck and walked over to the meter, we smelt a burning odor. We proceeded to open the meter and look inside. What do you think we saw? A red, orange blow from the wire to the meter. It was melting and burning bright. Oh, my! Very dangerous! We had the customer call back the power supply company and let them know that it was an emergency.  If this burnt up, there could be a fire at the meter and the customer's appliances and electronics could be surged and fried. The power company would have been responsible for all of it.
The power company came out and replaced their meter within a few hours.
A thought, how scary was this situation and what the  power company declared safe and no problem was a big mistake. Oops! Thank God, we were able to catch it, so the customer didn't go through a very dangerous and devastating situation.
So if you experience lights flickering, it could be more than you think it is. Please give us a call to help you access the situation!